05 février 2007
5 days ago, there was a cold weather with ice alert on the road and everything!
for sure, that was cold, but not a big deal! anyway, the state closed a lot of school, public building on last thursday. But the thing was I didn't want to take a vacation day to stay home and bother myself! so with a lot of courage I left earlier my place to the work! 6:30, no one on the road and moreover, no ice! 60-70 MPH, no problem.... i was wondering "but where is this freaky cold weather?"
so I had a nice day on thursday! but many of the people who were also at work, moved early on the afternoon! reason? "a big snowflake alert" LOL, well not enought to go home. what the people thought: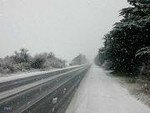 what we had: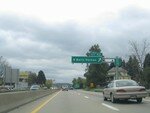 in fact the funniest part of the story is on the friday morning, after a whole cold frozen night, with snow fall, meaning ice on the road! but everythg was open (school...) so stupid! I mean everybody went to work! I even saw a woman driving her car with a spare wheel! What the hell is that? is she stupid or crazy? anyway, she was freaky dangerous! do people think be good drivers on ice??
if I am lucky it should be good....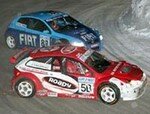 after a little talk with people from Quebec, we have made a lot of fun of the people of arkansas! 1 snowflake means a strong snow alert.... no kidding me! the thing is, most of the people (not everyone!!!) don't know how to drive, futhermore, the quality of their wheels is really bad (with slickful wheel...) so obviously many are dangerous....
well, that remember me a night in the east of France when people were halted on the highway cause a snow storm.... so bring your coffee with you ... :D
Commentaires sur cold weather!