23 avril 2007
the roadtrip music!
the road
San Diego
hi guys it's been a long time but I'm back now!
like most of you know, I did a roadtrip from Little Rock to California. 6380 miles on the road! I crossed the 2/3 of the South West of the USA, roundtrip!!! desert, mountains, snow, hot sun, rain, dust storm, ocean, lonesome most of the time or with peoples, driving by day or by night, cold nights, warm days, tired, physical pain, but at the end, a priceless trip with a gift! a peaceful mind!
no words can explain how awesome it was!? could you imagine to spend 1 whole month a along the road to the west, staying for 1 or 2nights at a place and leaving again?
average, my trip was the following way:
first! accross Oklahoma and the North Texas (only boring landscape!) to New Mexico and Santa Fe! that not the easiest part but once in Santa Fe, no problem, my trip started for real.
then I went to Monument Valley where I woke up with the snow, and I played the "John Wayne" like I was a kid with an ennio morricone's music!
after, direction Utah, all the Nat'l parks! Arches, Canyonlands (Needles and Island in the Sky), Capitol Reef, Zion, Bryce Canyon. so many days hiking in those so beautiful places, priceless! alone, I had time to enjoy it and have peaceful moment.
The Grand Canyon, at last!
the funiest is that I went to see it 24h after I arrived at the place... I'm definitly not normal! I had the opportunity to sleep at his bottom campgroung, close to the colorado river (really cold). there I met two French living in Houston, really cool pair! the boy was boyscout like me, and his girlfriend was a geologist... a geologist in the Gd Canyon lol! Ali! don't make any mistakes, we didn't play with the stones, it's forbidden anyway! but we had a interesting explanation by a ranger.
leaving tired but cleaned thanks to the 5min shower time at the main campgroung, I went through the land to the Death Valley doing before the Historic 66
and Las Vegas (7! gimme a 7!.... "6" crap!). in three days I did the ride Gd Canyon - Death Valley - Lake Tahoe - San Francisco. I crossed the Golden Gate for the third time, driving this one. I stayed during two nights of fun at the Green Tortoise, again and again, meeting so many cool people from everywhere! and I left to go south by the Hwy 1 all along the coast to LA (LA? not a big deal I swear) but the road, it worth it! and finally San Diego, my best remembrance!
I stayed 3 days of complete happiness and peaceful moments with wonderful people. I drank a real good black martini at the "Bitter end", I danced in an Irish pub with swing music! I went to la Jolla beach, where you can see some sea lions, and to Pacific beach walking on the sand.... just take care to do not drop your jacket on the water.... sorry, I'm so sorry, that was my bad!. I'll never forget it! for me my trip stopped there, in a pub in the Gaslamp area, drinking some margaritas.
after that, I went back in 3 days, stopping 1 night at Tucson and another one at Carlsbad Cavern before to close this loop started 29 days ago!
fortunately I had my ipod, and depending the moment, I listened to some many kind of music.
Beach Boys at La Jolla Beach San Diego
Bob Seger - Turn the Page during the return from the west coast. well, "turn the page", not really ;)
obviously, the steppenwolf, red hot chili pepper, eagles, flogging molly, rolling stones, janis joplin, prince and a lot of more! don't worry everyone, I did a lot of picture. i'll show you them when we'll meet us... in France or wherever!
17 mars 2007
fort de mes origine française, je me devais de fêter la St-Patrick!
En revanche, si les bars ça se trouvent facilement, les parades elles moins!
evidement il y a Boston - New York - Chicago - New Orleans, parallèlement c'est loin.
la decision prise la veille au soir avec Xav fut St-Louis dans l'etat du Missouri (prononcer Mizzouri) , meilleur compromis festivité/distance en voiture avec seulement 6h de route et une parade! 6h de route en lincoln dernier cri, V8, et ouai on est aux US ou on ne l'est pas! Et il a eu la bonne idée d'acheter 2/3 beads (collier) st-pad's touch: check the look!!!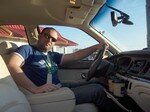 la parade: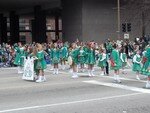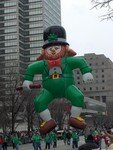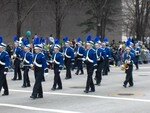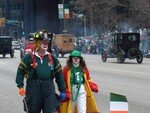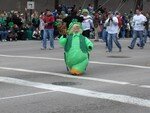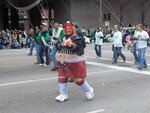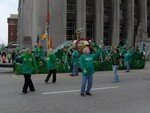 Qui dit St-Patrick, dit Guinness! proverbe très connu.
La première fut honorablement prise a 9:45 du matin tandis qu'on regardait une foule verdoyante courir le semi-marathon. s'en suivirent de nombreuses autres .....
après c'être pelés comme pas permis à côté d'irlando-polonais (le mélange de ouf!) durant la parade, nous somme allés dans un pub remarqué plus tôt dans la matinée dont le serveur est d'Harvard (preuve a l'appuit!)
La soirée fut soft au départ, festive au milieu, délirante a la fin.
Ce qui est bien avec la St-Pat' en plus de la Guinness, des Irish Car bomb, et de la 'sique ce sont les irlandaises (ou americaines d'origine irlandaise) bien plus sympa que la poupée barbie généralement rencontrée en lieux nocturnes.
nous nous sommes finis dans l'espace VIP d'un club select (le videur allumait avec sa ptite lampe l'acces par escalier en plus!). Je ne sais pas comment on a fait pour y rentrés.... Xav non plus :s
tout ce que je sais, c'est qu'on était 3 (le gars d'Harvard en prime) habillé en vert, très imbidés, et qu'à l'entrée ils ont refusés des gars avec nana plutot bien sappées.... le mystère planera car jcomprends vraiment pas.
bref ce fut bien sympa et la prochaine j'espère être a Dublin!
21 février 2007
tout le monde me disait, "attention c'est dangereux" etc.... Il est vrai qu'une fois hors du French Quarter ou de l'avenue St-Charles over-surveillé par la police (tracé de la parade), tu ne fais pas le malin!
EN CONSTRUCTION
19 février 2007
Alors que le Mardi Gras pointait le bout de son nez, j'avais la vague idée d'aller le passer a la Nouvelle-Orleans dont le carnaval est réputé mondialement. Certes, Katrina en a réduit l'ampleur mais pourquoi hésiter?
Et me voici donc le samedi matin, 11:00, lunette de soleil et bonne musique en prime, sur la route de la Louisiane. Direction plein sud, les petites routes! Monroe - Alexandria puis enfin Lafayette, ma première étape. le trip complet a fait dans les 1100 miles (1760 km environs) en 4 jours.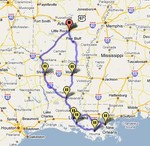 Comme a l'accoutumé, je ne savais pas le moins du monde où je passerai la nuit, ma voiture étant mon dernier recourt. N'ayant que peu d'argent et les prix qui avaient gonflés en période de carnaval, j'avais un soucis!
alors me rappelant mes grands moments de scoutisme, je me suis mis en recherche de valeurs sures, l'habitant. Beaucoup plus aimable que le receptioniste aigri d'un motel mal-famé en bord de nationale!
B&B, let's go! le problème, c'est que la qualité du service ne collait pas a mes moyens, trop dispendieux.
ce n'était sans compter sur la gentilesse naturelle des cajuns. 21:00, je trouve une chambre avec un petit dejeuner a en eblouir vos papilles. le propriétaire, parlait le français car ils représentent pres du tiers des voyageurs ayant fait étapes dans sa superbe demeure, 18eme siecle si je ne m'abuse. sa famille d'origine hollandaise était arrivée en pays cajun 200 ans auparavant. comme si sa générosité n'avait pas suffit, il me proposa d'aller avec deux autres voyageurs (un couple suisse de Montreux en voyage de noce) et son fils dans le swamp d'atchafalaya (lien wiki) par une matinée ensoleillée a souhait.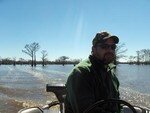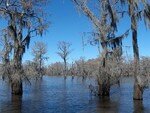 tour génial, avec Ali le gator, le père castor, un raton-laveur perché dans un arbre et maitre corbeau au abonné absent! si jamais vous allez en Louisiane, n'hésitez pas, enfin si vous aimez la nature.
Evidement, cette balade avait modifié mes plans. je comptais tranquillement descendre par le sud sur la Nouvelle-Orleans. ce fut un peu plus rapide. passage a New Iberia avec ses superbes maisons telle "the Shadow on theTeche"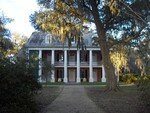 De là, direction Houma, où de nouveau un habitant m'a hébergé..... le juge! vraiment très sympa, a vous offrir une bière avant même de savoir ce que vous faites dans le coin. Décidement ces cajuns sont vraiment cools et pas prise de tête. Le tout sur fond de musique cajun evidement. (quand j'ai raconté cela aux américains de retour sur Little Rock, j'ai eu le droit a la même remarque... " Et qu'est-ce que tu faisais chez le juge?... t'es fiché maintenant! LOL")
maintenant direction la Nouvelle-Orleans, pour ma deuxieme fois....

05 février 2007
yesterday that was the SUPERBOWL, the 41st!
Won by the COLT of Indianapolis!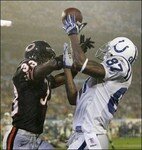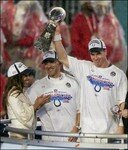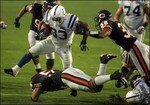 I'm not especially a fan of American football, but definitely, I had to watch it only cause it's one of the major events in the US sport. Moreover I was invited by a friend, fan of the Colt.... let's go!
So! it's their first title in 41 years! the teams which have the most of title are Pittsburgh and San Francisco (5 each one)

5 days ago, there was a cold weather with ice alert on the road and everything!
for sure, that was cold, but not a big deal! anyway, the state closed a lot of school, public building on last thursday. But the thing was I didn't want to take a vacation day to stay home and bother myself! so with a lot of courage I left earlier my place to the work! 6:30, no one on the road and moreover, no ice! 60-70 MPH, no problem.... i was wondering "but where is this freaky cold weather?"
so I had a nice day on thursday! but many of the people who were also at work, moved early on the afternoon! reason? "a big snowflake alert" LOL, well not enought to go home. what the people thought: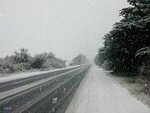 what we had: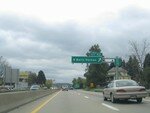 in fact the funniest part of the story is on the friday morning, after a whole cold frozen night, with snow fall, meaning ice on the road! but everythg was open (school...) so stupid! I mean everybody went to work! I even saw a woman driving her car with a spare wheel! What the hell is that? is she stupid or crazy? anyway, she was freaky dangerous! do people think be good drivers on ice??
if I am lucky it should be good....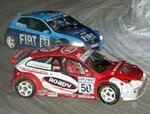 after a little talk with people from Quebec, we have made a lot of fun of the people of arkansas! 1 snowflake means a strong snow alert.... no kidding me! the thing is, most of the people (not everyone!!!) don't know how to drive, futhermore, the quality of their wheels is really bad (with slickful wheel...) so obviously many are dangerous....
well, that remember me a night in the east of France when people were halted on the highway cause a snow storm.... so bring your coffee with you ... :D
27 janvier 2007
l'autre jour, à table, on discutait de tout et de n'importe quoi... ce qui est, et il faut le dire, souvent le cas.
bref! à un moment donné, entre en scène le sujet des blagues:
"peut-on rire de tout et de n'importe quoi? oui mais pas avec n'importe qui!" variante empruntée à un humouriste français, qui lui avait de l'humour et une insolente façon de dire très haut ce que les gens pensaient tout bas!
dans une école - pas de nom ;) - un élève ayant sorti à table une blague sur les Juifs (sans savoir que l'un d'entre eux était à la même table) a du présenter ses excuses publiques devant.... les autres élèves de l'école! chatiment justifié ou non?
Qui n'a jamais prononcé de blagues racistes? personne ne lèvera la main! ça c'est sûr. Le problème en fait fut porté sur le fait que des excuses publiques auraient été éxagérées...... selon certains!
pas pour moi! je trouvais ces excuses (et l'humiliation qui en découle) une punition montrant du doigts certaines limites à l'humour, ou du moins son interprétation, et donc justifiées. Attention j'inciste sur raciste (peu importe l'ethnie, les opinions politiques ou la religion)
pour les raréfiés de la gausserie, j'en réfère à P.Desproges:
Premièrement, peut-on rire de tout, deuxièmement peut-on rire avec tout le monde ?
A la première question je répondrais oui sans hésiter. (…)
Deuxième point, peut-on rire avec tout le monde? c'est dur ! Personnellement il m'arrive de renâcler à l'idée d'inciter mes zygomatiques à la tétanisation crispée. C'est quelques fois au-dessus de mes forces dans certains environnements humains. La compagnie, par exemple, d'un stalinien pratiquant me met rarement en joie. Près d'un terroriste hystérique, je pouffe à peine. Et la présence, à mes côtés, d'un militant d'extrême droite assombrit couramment la jovialité de cette mine réjouie. (…)
combien y avait-il de trous dans les pommes de douche à Auschwitz?... 11! lesjuifs n'ayant que 10 doigts!
drôle? quand tu as 7 ans et que tes notions de mathématiques et d'anatomie te permettent de comprendre, oui.
quand on est un adulte, pas spécialement inculte ou idiot (enfin être en école supérieure ça devrait faciliter.... oui en fait non!), avec une vague connaissance de l'Histoire, est-ce toujours aussi drôle? après le sujet est infini. on ne peut pas rire des minorités mais de monsieur Tout-le-monde, représentant la bonne moyenne, stéréotypé par un (dixit la conversation: un blanc travailleur"), là, on peut tapper dessus.... les français rigolent bien de belges, qui nous le rendent bien (il suffit d'inverser les nationalités
)
Et que penser dans ce cas des caricatures de Mahomet (douze dessins parus dans le journal danois Jyllans-Posten, dont un représente le prophète Mahomet vêtu d'un turban en forme de bombe)?
où sont les limites? humour ou liberté d'expression? irrespect? qui a raison? par rapport à qui? dans quelles circonstances?
ben a force.... on se tire dans les pattes! "Ne pas faire aux autres ce que l'on n'aimerait pas que l'on nous fasse."
est-ce que cela résume? voyez d'une simple blague idiote,on en vient à des sujets d'actualité importants.
des commentaires?
bien sur que vous me manquez! mais je peux vivre avec! Dans le bon sens du terme, cela va de soit!
tout le monde me considère comme plutot ouvert, sympa, pas prise de tete, avec un caractère bien posé!
ben.... avec cette alchimie, je survis. deja, avec 6 mois au Mexique, je savais a quoi m'en tenir. je vis ma vie, et comme je l'ai si bien dit à la miss KRO:
"le départ, c'est un commencement pas un fin!" je vais découvrir plein de chose. personnes, paysages, compléter ma personnalité, en bien, en mal, me développer, me découvrir! bref, c'est tout bénef et malgré les inconvénients que cela impose, ça vaut le coup (ben oui, c'est pas toujours facile, mais j'ai un moral en béton!), je reviendrai de toute façon! beaucoup me manque, mais jsuis comme Fonzie! jsuis cool!
alors enjoy life, "si tu souris a la vie, la vie te sourit"
oui j'ai plein de phrase à la con comme ça! People from Texas have "Don't mess with Texas", moi j'ai "Keep it real" Ali G in Da House!
j'ai un gros coté Carpe Diem, mes potes le savent.
21 janvier 2007
ok, let's start my story here!
most of you are informed that I am in USA since a while! a 18-months practice as a mechanical engineer at Dassault Falcon Jet .... awesome!
actually, I'm in LittleRock, Arkansas... ok what is Arkansas for a frenchie? (it is the favorite question thatthe american ask me...! :D )
main impression after 7 months? well at the first contact, it's not really fun!I explain... I mean, you know?! I come from Paris, big city and I land in a little place with 180000 hab! bad? good? both of them! easy! depends what you like.
advantages: Most of the people are nice, smile, they are polite...amazing!!! a lot of forest, nice landscape, nature everywhere! Walmart open 24 hours a day, 7 days a week. my condition, the possibility to have a nice house for nothing (payed by my company which takes 20% of my revenue LOL),the price of the gas, 3 times cheaper than in France. The postman can leave your parcel on the front of your door and no one gonna steal it. ... so nice people! it's my first remark. (BUT it's like everywhere, there is cool and nice people or dummies! so, I'll see. I'll be with the cool and I don't give a f*** for the jackass....)
inconvenients: you need a car! everything is far of everything! (bad public transport) and the food not really good (too sweet for me). you can't buy alcohol on the sunday, and you need 21 to go into a pub. internet expensive, 2 times more expensive here! another stuff, I don't like.... I'm not an English-speaker, and I try to speak or listen to as well as I can but unfortunately some people don't make effort to talk slowly.... (I'm pretty sure French does the same with foreign people!)
for the remainder it's quite the same... they have big trucks (thanks the pollution) that's all.
here, it's quiet for the night life: 2 club (only 2!!! no way?), few pub, and nothing outside the city ==> a lot of nature (but beaches and mountains are really far away!) I don't care, i'll do other things! when i arrived there had over frenchies there since several months, so I was not "alone", not a big deal, but at least, they can show me the place to be...Flying Saucer with the Draft beer at 2,5$ on the monday! Guinness at 2,5$ .....Jes' ...I love that place.
well that was the first month. moreover I had other things to think... like, find an apartment, furnitures, car, Social Security... so I was quite busy.... and After? mmmmh? with the rugby, and the soccer I had every week end something to do!
some of the other Frenchie are not my kind of people, so I prefered to be on my own way! I mean, it's better to be alone than with a bad company! furthermore, I didn't come to the US to be with French! sometimes, yes, but definitely not every day.... unfortunately, we are to many at DFJ (my company). I would prefer american friendship even if it's hard to have "friends" here... with time....

14 janvier 2007
What the Hell that ice is doing inside the door lock of my car?
-10°C..... oh! interesting. that explains why it's so cold here.... No problem bro'!
gimme some boiled water, a funnel and I'll fixe it! So, I went back to my house, to boil up some water to arrange this cause seriously, I was not able to unlock my door.... damned!
There is apparently a massive winter storm all over the North of the USA. Bush declared an emergency in the central state of Oklahoma (State neighboring of mine), where an ice storm has left more than 100,000 people without power on Sunday ==> read

normally, it'll get better in few days...